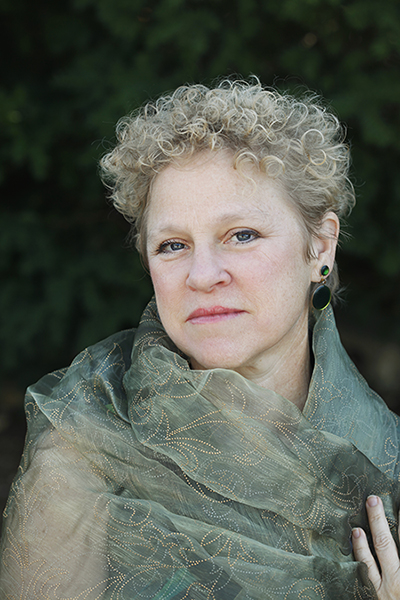 ~ BA Vocal Jazz Performance, Indiana University

~ Voice teacher: 

Indiana University

 1991 - 1996

~ Private studio since 1992
Janiece Jaffe grew up in a musical family.  Her mother was a preschool teacher and an opera singer and her father was a professor of classical music.  As a child her parents facilitated 'Opera Nights' where singing was the mode of conversation at the dinner table!
As a performer, Janiece has worked in collaboration with many great artists, including Freddie Hubbard, Frank Vignola, Keter Betts, Dominic Spera and Al Cobine. Jaffe has the flexibility to work with various groups from Big Band to Duos.  She is featured in Scott Yanow's Jazz Singer: The Ultimate Guide.

Janiece Jaffe is an incredible singer. No, I mean REALLY INCREDIBLE! She combines outstanding vocal technique with a solid awareness of the tradition of the great jazz vocalists. Yet she is uniquely herself. She has a very wide range of expression. Technically she can dazzle you with her creativity and her unerring accuracy. She takes chances but is always in control. Her high range exhibits an exquisite restraint. She is both hip and intelligent. She is both exhilarating and intimate. She has both humor and elegance. She is both pixie and queen. Janiece is rare!
To hear her is a privilege.  - Dr. Bill Daily, UNC Charlottesville
 Janiece has recorded 11 albums, and can be heard as a guest vocalist on more than 25 other recordings. During her career Janiece has written lyrics to the music of Miles Davis, Thelonious Monk and Freddie Hubbard. She has also been a lyricist with composers Marcos Cavalcante (Standing on the Edge), Monika Herzig, David Ward Steinman and Curtis Cantwell Jackson. 

After becoming a Reiki Master (energy healing) practitioner in 1999  she began research, practice and exploration in Sound Healing.   Janiece began working with crystal bowls at the Loving Heart Center in Bloomington, Indiana with Syndee Earthheart.  She went on to create three meditation CDs: The Lotus and the Rose, Heartones, and Fire in the Lotus. Janiece produced companion music for the book The Atlantean Legacy by Paula Bates with harpist Amy Camie.  She also collaborated with Amy Camie in St. Louis on Soundscape Concerts, one of which was produced as a CD called Beyond Words Into the Soul. Janiece became a member of the Soka Gakkai International at age 16, committing to a Buddhist daily practice of chanting.  Using her voice every day in this way has benefited her spiritually and deepened her vocal awareness and abilities.
After a first career as a preschool teacher, Janiece received her B.A. in Vocal Jazz Performance from Indiana University.  She also attended Janis Borla and Jamey Aebersold Jazz Camps, and studied improvisation with Janet Lawson.  Janiece worked as a voice teacher at Indiana University from 1991 to 1996 and continues to teach privately. Janiece has studied improvisational singing with Bobby McFerrin and Rhiannon, a master vocal improvisational teacher who has been instrumental in expanding Janiece's ideas on teaching and performing.  In 2012, Janiece was a 'co-pilot' for Rhiannon's All the Way In year-long vocal improvisational  course.
Currently, Janiece sings in a variety of projects from big band to duos, teaches in her home studio in Bloomington, Indiana; travels with her crystal and Tibetan bowls to offer sound meditations; and gives workshops in The Voice as a Healing Instrument, Conscious Singing: Your Voice Inside the Choir/Chorus, Circle Singing, Improvisation, and Merkaba Meditations.